About Ralph Wnuk, Realtor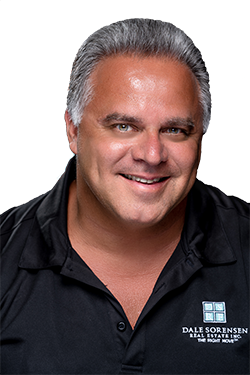 In real estate, they say it's all about location, location, location. Ralph Wnuk also believes it's about timing. Ralph grew up in Pennsylvania but was a frequent visitor to Florida. He finally moved to the Sunshine State just in time to experience Hurricanes Frances and Jeanne. But that didn't deter him at all. In fact, he immediately became entrenched in the community and the Florida lifestyle.
"I originally moved to Port St. Lucie and then, in 2013, moved to Vero Beach, but I call the Treasure Coast home," Ralph says. "Living on the Treasure Coast has been a great experience, partly because I love the ocean. But there are also many local spots in town that my fiancé and I enjoy, like the Driftwood and Walking Tree Brewery. Plus, we attend numerous events such as the Vero Beach Air Show, Stuart Air Show, Pirate Festival, Taste of St Lucie, Sunrise Theatre and Riverside Theatre shows, May Pops, and multiple county fairs with outdoor concerts. The Treasure Coast has great weather, beautiful beaches, wonderful culture and things to experience, fantastic restaurants, and friendly people."
Ralph was a Realtor® in Pennsylvania and earned his Florida Real Estate License in mid-2018. He immediately joined Dale Sorensen Real Estate. "After speaking to Jim Goldsmith (Managing broker for DSRE's downtown office) and getting a full understanding of how not only joining the top real estate company is important but being trained by that same company is just as critical, I realized this was an incredible opportunity."
Because of Ralph's knowledge of the entire Treasure Coast, he is comfortable showing and listing residential properties in Vero Beach, Ft Pierce, and Port St Lucie.
His hobbies include working out, weight lifting, kayaking, enjoying the beach and being out in the sun riding in his Jeep, and being an active member in the Treasure Coast Jeep Club, which helps him to be involved in his community even further. Now he wants to help others enjoy the same kind of lifestyle. "I now wish to help others find their piece of this paradise which they too can call home."